Welcome to US Visual™
US Visual™ is Testrite's 'Dealer Branded' Website Platform. The US Visual™ site is a representation of our entire product line, without the Testrite brand. Click on the image below for an example.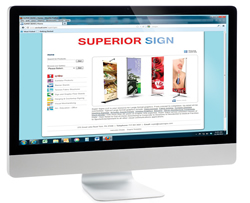 Adding US Visual is quick and easy, setup takes less than a day. The Testrite name does not appear anywhere on the site and all the contact info is directed to you.
You can choose to display list pricing, your pricing, or no pricing at all. Use the US Visual platform as a customer service and sales tool by linking to your website.
You are welcome to use any content found on the site as yours, to sell Testrite product. There is no maintenance or cost for you, the dealer. Testrite insures that the site is kept up to date with the latest products and descriptions. Dealers can opt to include just those categories and products they wish to carry.
Customize the appearance of your US Visual site by: Using unique graphics, Writing a focused home page message, and of course, Your Logo and Banner. Each page contains a footer where you list your address, phone number, fax and email so that clients can reach you at any time. You can choose to link your site to your desktop, emails and website or imbed it directly into your website.
For assistance on setting up your own US Visual site, please contact your account executive, sales representative or email display@testrite.com.
Several formats are available for embedding in your site.